Anna Norgett (Newcastle University) about her research on women's economic opportunities in refugee camps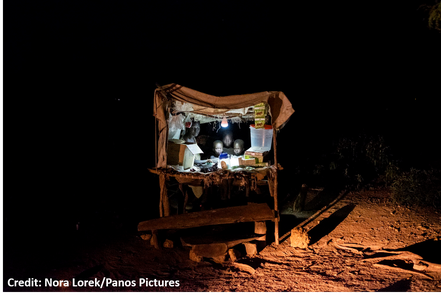 In recent years, the refugee crisis has proliferated: In 2019, the United Nations High Commissioner for Refugees (UNHCR) estimated the number of worldwide refugees to be 29.5 million refugees. Approximately 50% of these refugees are women and children.  
Most commonly, refugee camps are used as a humanitarian means of providing a safe haven from political unrest. However, refugee camps pose a new complexity of conditions and obstacles to refugees, with female refugees facing additional gendered barriers. Refugee camps are situated within a growing globalized economy, so questions of inequality at work, gender roles and balancing domestic responsibility play true despite the uniqueness of refugeeism.
Accordingly, when attempting to achieve change, it is essential to consider barriers in refugee camps that are faced by women specifically. These include, for instance, menstruation, cultural gender expectations and gender-based violence. Moreover, one pivotal question for female refugees is how to gain independence and capital within refugee camps, especially as many women were not formerly employed and have child-care responsibilities.  
The work of feminist scholars is vital for starting discourse based on the voices that are marginalized and usually omitted from conversations. The female perspective is often overlooked due to androcentrism. That is, research and policy fail to recognize the intersectional experience of female refugees that reveals the rewriting of gender norms in economic participation and household dynamics.
In my research, I aimed to determine how women become empowered through participation in the informal economies arising within diverse refugee camps. Throughout the research process, I adopted feminist theories that acknowledged the sensitivities of intersectionality. My methodologies reflected ethical considerations of the power dynamics associated with writing about refugee communities. Most importantly, I acknowledge that feminist theory is not one literature, but rather a body of interlocking theories. These are used to reject the idea of a universal woman, and to uplift the diversity and individuality of the female experience within refugee camps.
Specifically, I investigated similarities and uniqueness with regards to women's entrepreneurship in five refugee camps situated in France (Calais), Greece (Katsikas), Jordan (Zaatari), Ethiopia (The Gambela region) and Palestine (The West Bank). I conducted interviews with humanitarian workers from each camp, drawing on their experience working alongside refugee women and running empowerment initiatives. Moreover, we discussed their knowledge of entrepreneurship initiatives in refugee camps.
Most prominently, the interviews revealed the significance of the informal, or shadow sector in creating ungendered employment opportunities. The shadow sector refers to illicit economic activity which constitutes unregulated production of goods and services. However, the lack of refugee employment rights and formal economic infrastructure within camps places emphasis on informality which enables refugee women to utilize skills and work flexibly around child-care responsibilities.
An innovative example of this is the gig economy. The 'gig economy' refers to either tasks that can be performed in the local area or digitized jobs that can be performed anywhere and are managed by online platforms. Many people are surprised to see images of refugees with mobile phones on the news, yet mobile phones are vital tools when mastering crises. Indeed, the utilization of mobile apps for gig work affords refugee women the ability to gain credit and mobility from the safety and comfort of a domestic setting.
To illustrate, women in Zaatari Refugee Camp in Jordan receive orders for food on their phones via online gig platform apps, which can then be collected or delivered to fellow refugee customers or humanitarian volunteers.  Thus, they are not only making use of their culinary skill, but also receive a sense of purpose, routine and trust from members of the local community.
These means of income are vital as many refugee women travel on their own, without male family members. For those whose home nation cultures abide to traditional gender roles, becoming the 'breadwinner' for the family can involve a perceived gender role reversal. As this presents an unfamiliar situation for many refugees, empowerment schemes provided by non-governmental organizations (NGOs) play a role in encouraging refugee women by promoting the benefits of autonomy and agency. 
Despite criticism that NGOs might enforce culturally insensitive western liberalities, their initiatives to reassess women as economic actors is conducive to change. For example, NGO introduced micro-enterprise schemes to this purpose. Women receive small repayable loans to advance innovation and businesses. Especially within protracted refugee situations, these start-ups run by women themselves foster their employability skills and self-confidence.
To conclude, encouraging economic resilience within refugee communities helps in several ways. Firstly, it broadens prospects for refugee women by transgressing patriarchal norms and providing unbiased employment. This leads to a renewed sense of value and financial independence. Second, the utilization of female skill in the work force broadens socio-economic development. Finally, it helps to challenge toxic perceptions of refugees as a financial or social burden, or as helpless victims. Rather, it encourages sustainability through skill set development and independence from humanitarian relief. 
~Please reference: Norgett, A. (2020, April 30) Women and Refugee Camp Economies. Retrieved from www.antoniasudkaemper.com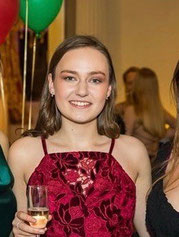 Anna is graduating with a BA in geography from Newcastle University in summer 2020. Her research interests include feminist geographies, international migration and bio politics. She has further worked for the Royal Geographical Society and gained experience in the charity sector in Cambridge. In September, Anna will begin a graduate role in digital communications in London. 
Find out more and contact Anna here.